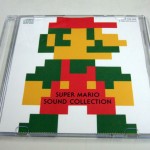 You're probably wondering what all the fuss is about, just what does Bitpop sound like?  Well, we've just fitted the new Bitpop Player to the top right of the blog there.  There's a snippet of some bitpop for you to hear.
On this sample track you are listening to 8bit drums, 8bit bassline and 8bit lead synth all provided by a Commodore 64. As you can probably hear, the additional backing used later in the snippet are taken from newer synths.
This is a classic example of Bitpop : a blend of old 8 bit sounds and new electronica and production techniques.
It's important to note the difference between chiptune and bitpop.  Chiptune is music purely produced from the use of 8-bit equipment, whereas bitpop uses 8bit equipment alongside more modern equipment or indeed even older synths and acoustic instruments.